SEN. LINDSEY GRAHAM CALLS FOR WORLD TO 'SEND CHINA A BILL' FOR THE CORONAVIRUS PANDEMIC
Sen. Lindsey Graham said the world should send China a bill for the novel coronavirus pandemic as the number of confirmed cases worldwide topped the 1.3 million mark.
The South Carolina Republican told Fox News' Sean Hannity on Monday night that he would make China "pay big time" for the COVID-19 outbreak, echoing demands from some of his congressional colleagues.
Asked if he agreed with Sen. Marsha Blackburn's (R-TN) suggestion that China should waive U.S. debt over the COVID-19 outbreak, Sen. Graham said: "Makes sense to me. If it were up to me the whole world should send China a bill for the pandemic.
"This is the third pandemic to come from China. They come from these wet markets where they have bats and monkeys with the virus, carrying the virus intermingled with the food supply.
"Yeah, I'd make China pay big time. And here's the question for 2020: Who do you want to take on China? Trump or Joe Biden? I don't think that would be a hard decision for most people."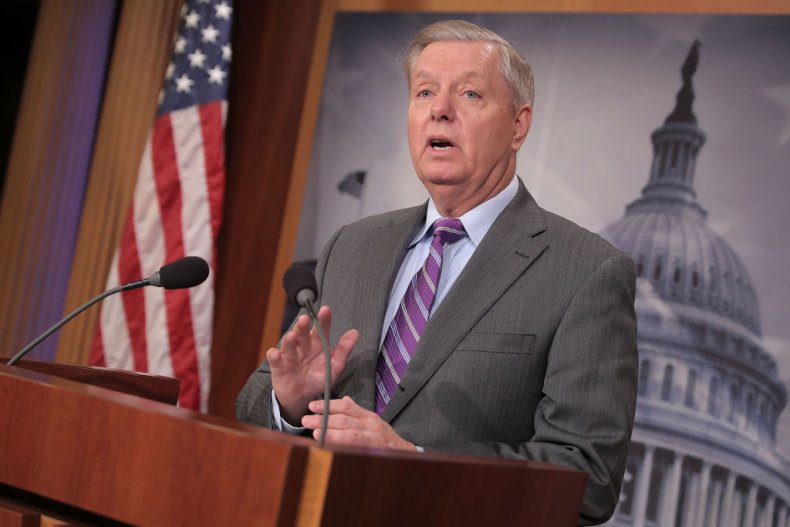 Graham also hinted that the U.S. needed to cut some of its supply chains with China in the wake of the pandemic.
"We need to look at China from top to bottom, get our medical supply chain back," Graham said.